08/15/23
The main focus of our group is to investigate the key factors impacting the immunogenicity of radiotherapy in brain malignancies. More specifically, the Vanpouille-Box lab aims at exploring the immune-metabolic role of radiation therapy and to define the impact of TGFb and activin A in the radiation response of glioblastomas.
With a better understanding of the metabolic changes, molecular pathways and cellular responses from the host and/or the tumor that result from radiation therapy, our main goal is to identify new actionable targets for the modulation of anti-tumor immune responses against glioblastomas.
Members: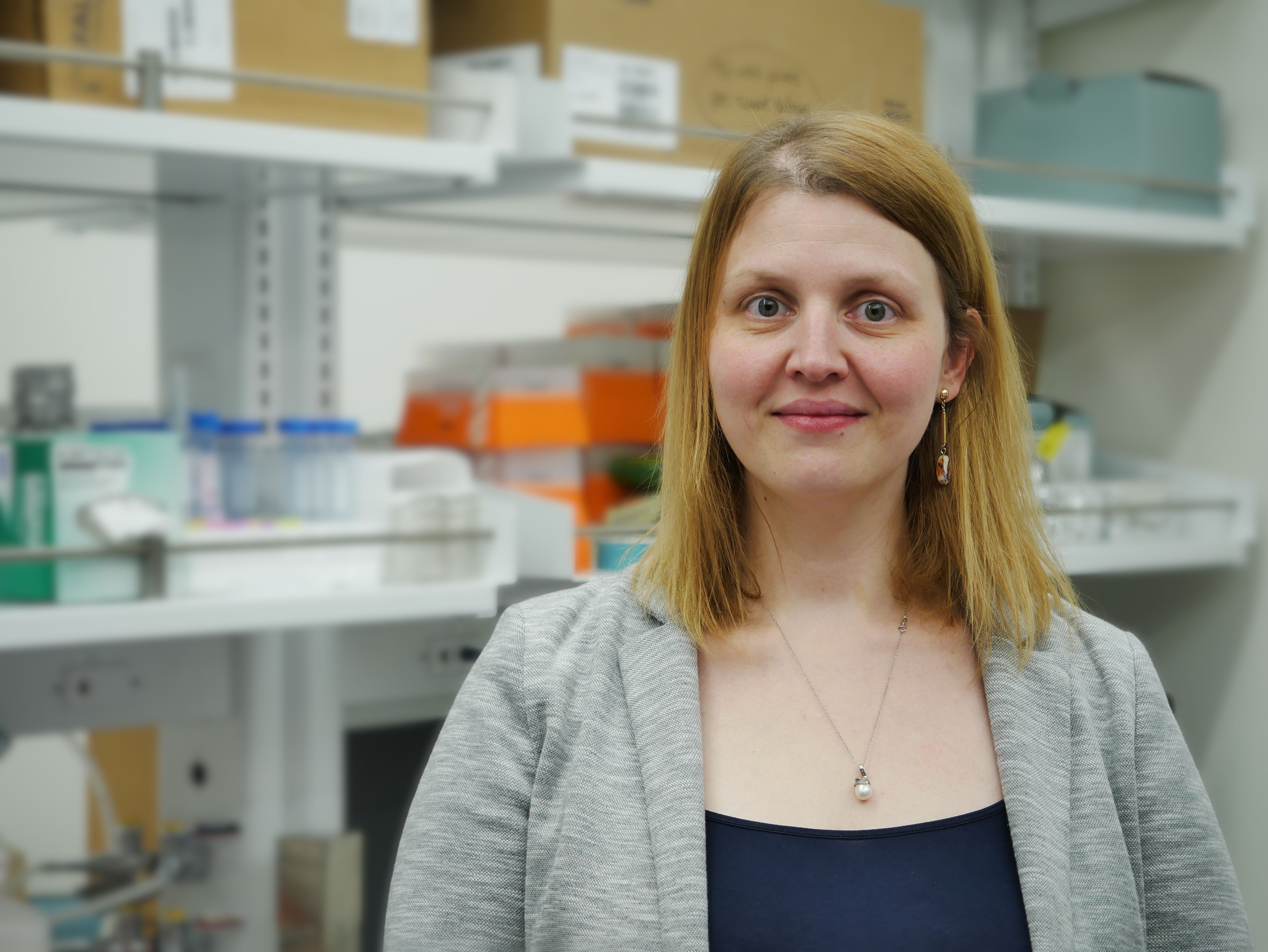 Claire Vanpouille-Box, PhD
Assistant Professor
Claire Vanpouille-Box is an Assistant Professor of Cell Biology in Radiation Oncology. She developed a keen interest in anti-cancer treatments based on the combination of immunotherapy and radiation therapy (RT). Her graduate work at the University of Angers (France), studied a new treatment concept that aims at generating a localized RT via the use of nanoparticles during which she became interested in radiation-induced anti-tumor immunity.
She then conducted her postdoctoral training  at NYU School of Medicine and at Weill Cornell Medicine whose preclinical studies demonstrated that TGFb is a master regulator of RT-induced anti-tumor immunity and that RT-induced cancer-cell type I interferon is required to elicit durable regression of the irradiated and non-irradiated tumor (i.e., the abscopal effect).
Claire has received many prestigious awards among which the 2014-Marie Curie Award from the Radiation Research Society (RRS) and the 2015-AACR Susan G Komen Scholar-in-training award from the American Association for Cancer Research (AACR).
She serves as an associate editor for the Journal of Translational Medicine and Radiation Research.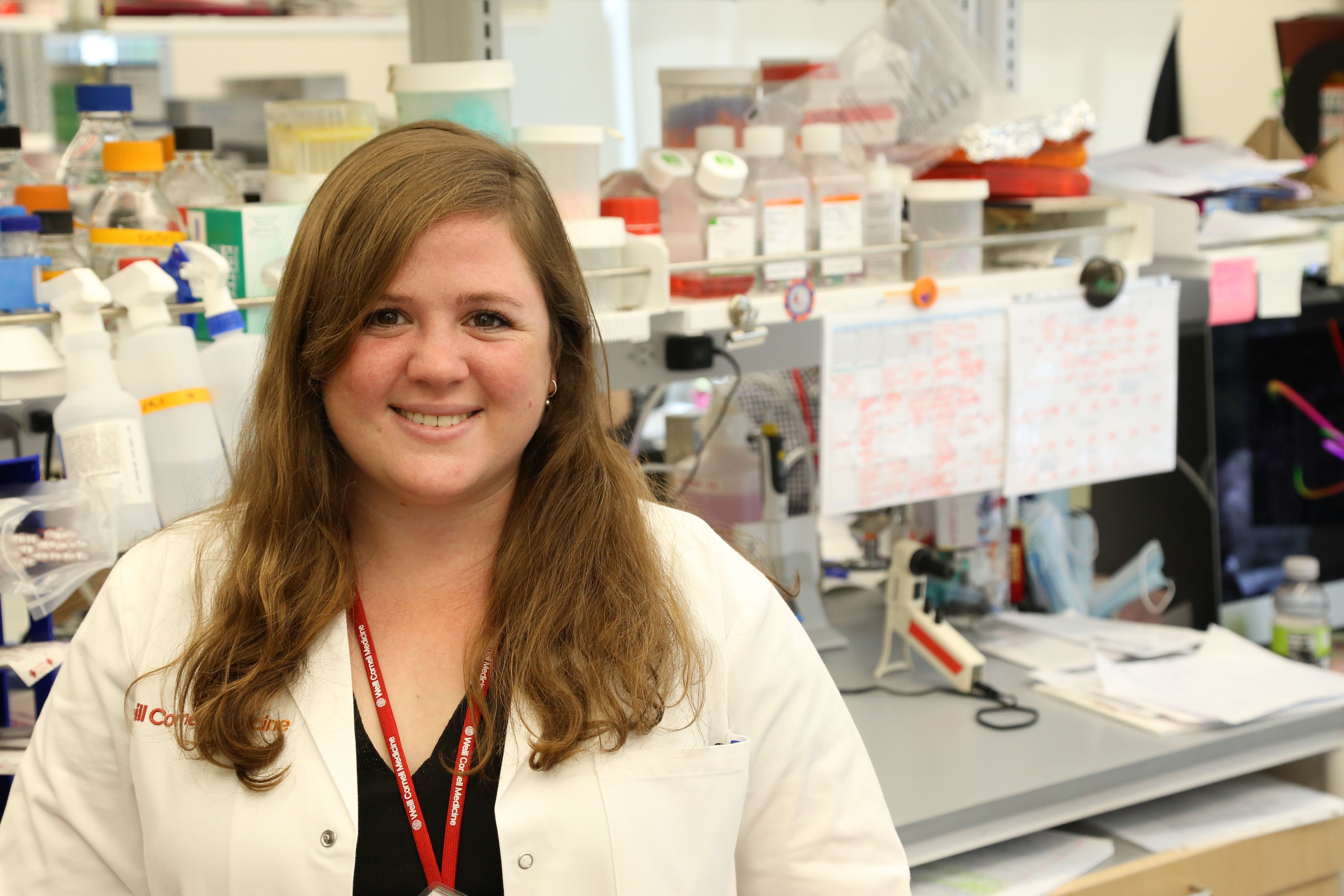 Mara De Martino, PhD
Post-Doctoral Associate
Mara obtained her PhD degree in tumor immunology at Buenos Aires University, Argentina. Her research interests are largely direct towards understanding how tumors interact with the immune system in order to develop effective immunotherapies against cancer. Mara joined the laboratory of Dr. Vanpouille-Box as a Postdoctoral Associate in August, 2019. Her current research interest is focused on the impact of radiotherapy in the tumor microenvironment and the immunogenicity of glioblastoma. During her free time, Mara enjoys hanging out with friends and family.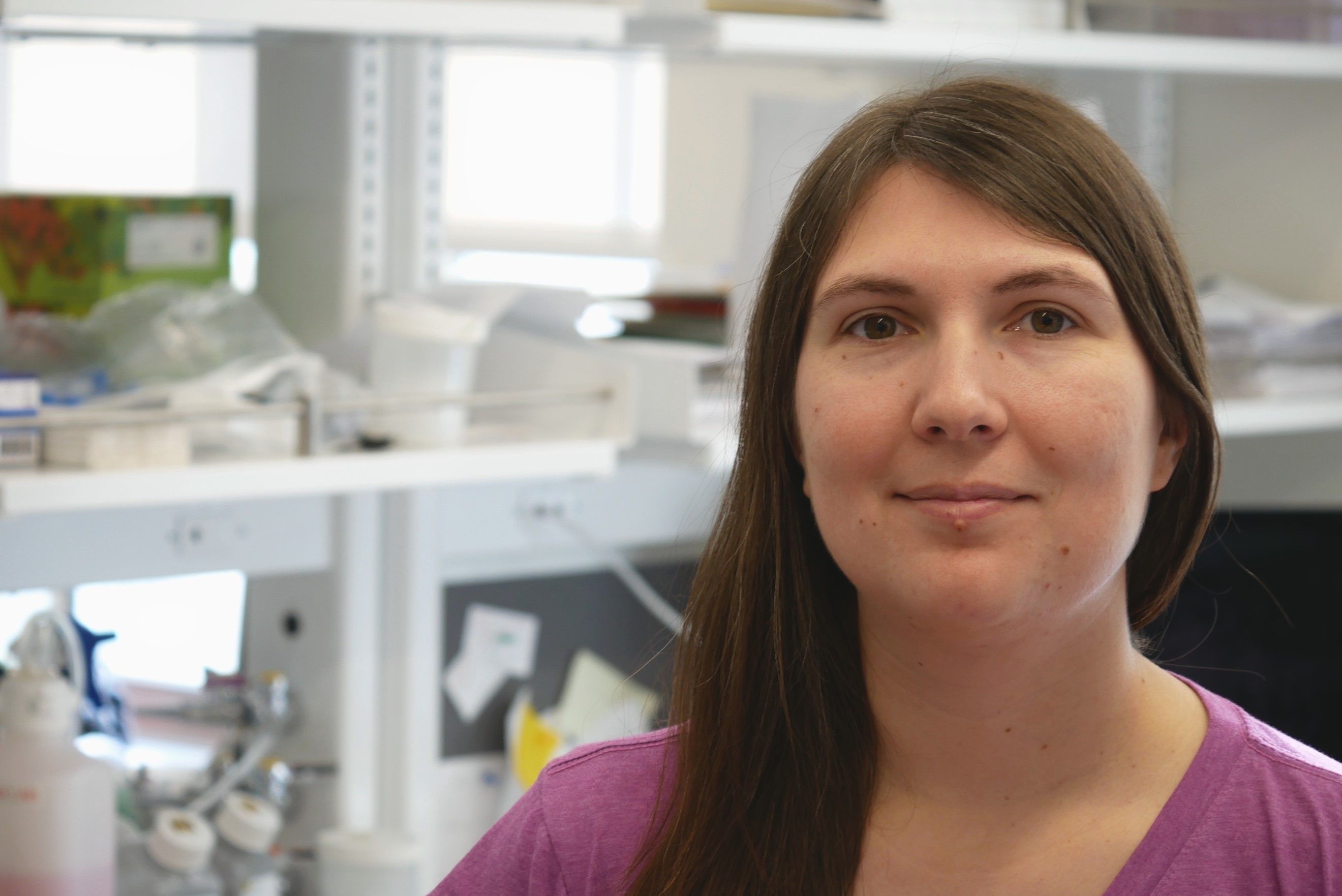 Camille Daviaud
Research Technician
Camille obtained her "Licence professionnelle" (equivalent of B.S.) in Analytical and Experimental Biology at the University of Angers, France. She has many years of experience working on the immunogenic effect of radiation therapy in cancer. As a research technician in the Vanpouille-Box laboratory, she brings her managerial and technical skills for the studying of key factors impacting the immunogenicity of radiotherapy in glioblastomas. Outside of work Camille enjoys creative activities such as drawing or photography and spending time in Central park strolling and watching birds.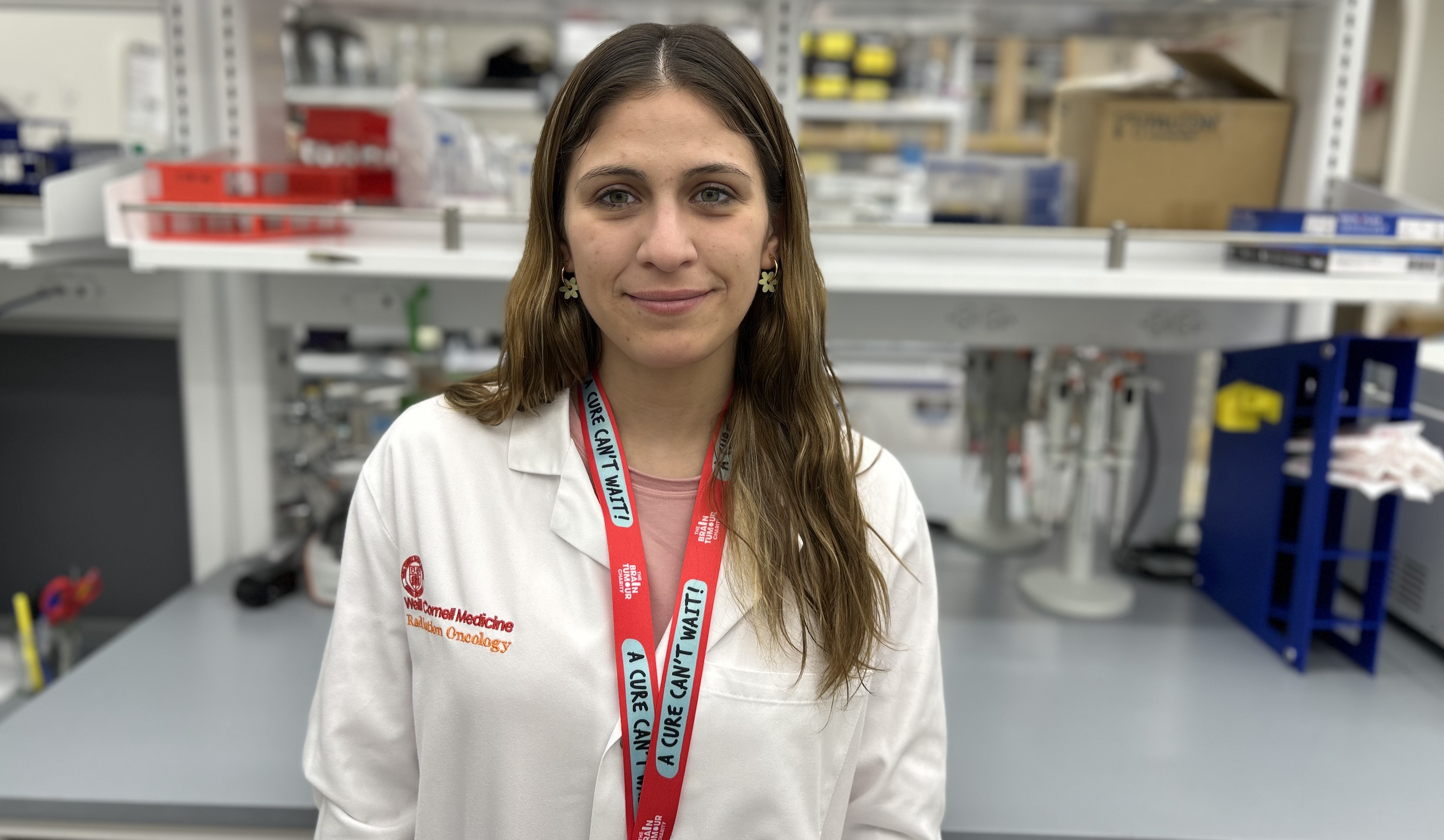 Maria Cecilia Lira
Postdoctoral Associate
Cecilia obtained her PhD degree in biological sciences at Buenos Aires University, Argentina. She joined the laboratory of Dr. Vanpouille-Box as a Postdoctoral Associate in August 2023. During her PhD, Cecilia studied the crosstalk between breast cancer adipocytes and developed a keen interest in how lipids impact tumor cells and their stroma. She is currently focused on the link between lipid metabolism induced by radiation therapy and anti-tumor immunity in glioblastoma. Outside the lab, Cecilia enjoys leisure activities such as dancing and sports, and spends time with her family and friends.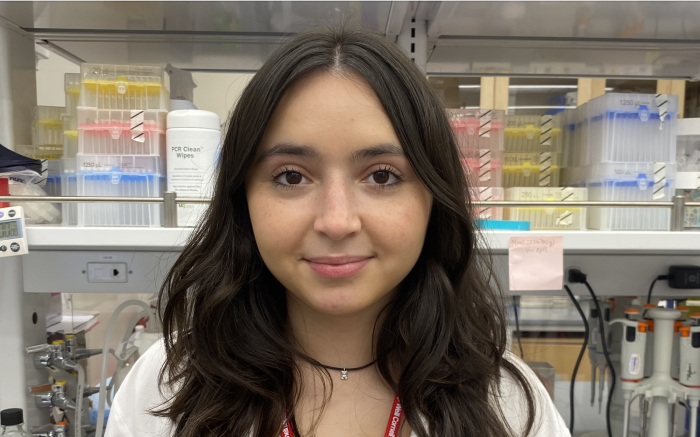 Kayla Hernandez-Zirofsky 
Summer Student
Kayla is a highschool student at the Packer Collegiate Institute. She is currently interning at the Vanpouille-Box lab where she is being mentored by Mara de Martino. She has previously interned at SUNY Downstate and Hunter College, working on drug treatments for Breast Cancers, before moving to Weill Cornell. Her research interests include the ways cancer treatments evolve based on tumor type and the individual patient's immune system. Kaylajoined the lab in August of 2023. Her current research focuses on the ways secondary treatments may aid in the efficacy of radiation therapy and immunotherapy when treating glioblastomas. In her free time, Kayla enjoys reading and hanging out with her three pets.
Recent Publications
For a complete list, please visit here: https://www.ncbi.nlm.nih.gov/myncbi/1ZEWl_Y96ei5vJ/bibliography/public/