02/14/2023
Research in Dr. Santambrogio's laboratory is focused on two major areas: 
1) Analysis of the MHC II-restricted-peptidome during physiological and pathological conditions and its relevance to adaptive immune responses
2) Analysis of lymphatic fluid: formation, composition and immunological role in physiological and pathological conditions;
Using advanced mass spectrometry techniques we are interested in determining the "plasticity of the MHC II peptidome" displayed by conventional myeloid dendritic cells (cDC) at different organ locations and under physiological and pathological conditions. We are addressing important immunological questions such as: (i) how the MHC II-peptidome presented by cDC located in different draining lymph nodes reflects the proteomic molecular signature of each parenchymal organ; or (ii) how the epitope copy number displayed by the MHC II-peptidome contributes to the balance between tolerance and autoimmunity: (iii) how the additional antigen processing pathways observed during inflammation and cancer generate MHC II neoepitoes and finally (iv) how the redox conditions observed during inflammation and cancer generate amino acids post-translational modifications contributing to the formation of MHC II neo-epitopes. The comprehensive analysis of the MHCII peptidome, during physiological and pathological conditions is combined with the immunological analysis of how the presented MHC II epitopes affect T cell clonal expansion, adaptive immune responses and, overall disease outcome.
A second line of research involves the characterization of the lymphatic fluid. My laboratory was the first to characterize the proteomic composition of the human lymph. The analysis clearly indicated how the molecular signature of this biological fluid is distinct from the one of the plasma and that it closely reflects the tissue composition of the organ that it drains.  Indeed, recently we determined that lymph collected from melanoma patients carries several melanoma-associated antigens that could not be found in the plasma from the same patients.  In addition, important differences in melanoma-associated proteins could be observed between lymph collected from patients with or without metastases. The analysis clearly indicates how the lymphatic fluid can be utilized for biomarker discovery at very early stages of disease.  Next I plan to expand our analysis of lymphatic fluid in different diseases to determine: (i) how analysis of the lymphatic fluid can help in the early detection of disease-specific biomarkers (such as in human cancer and autoimmune diseases); (ii) how the lymph self-antigen composition is important for the generation of an organ-specific MHC II-peptidome in both physiological and pathological conditions.
Members: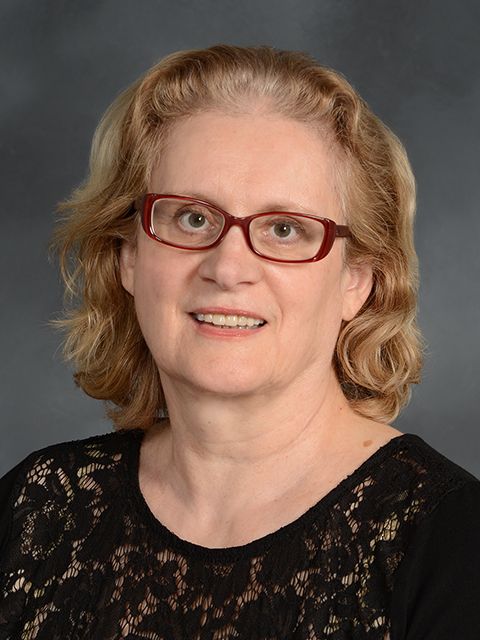 Laura Santambrogio, MD, PhD
Associate Director Precision Immunology
Dr. Laura Santambrogio received her PhD from Padua University and trained as a post-doctoral fellow at NYU and Harvard Medical School with Jack Strominger.  She was recruited at Albert Einstein College of Medicine with an Irene Diamond Professorship in Immunology and recently moved to Weill Cornell where she held the position of Associate Director of Precision Immunology in the Englander Institute of Precision Medicine, Professor of Radiation Oncology, Physiology and Biophysics. Current efforts in her laboratory are focused on the mechanisms of antigen processing and presentation, peptide binding to MHC class II molecules and the overall role of dendritic cells in innate and adaptive immune responses. She is tackling these questions using and integrated approach that combine cell biology, biochemistry and biophysics. Important questions addressed by her laboratory relates to the different cellular pathways utilized for antigen processing and presentation which include autophagy, endosomal processing and surface MHC II loading. Additionally, she is interested in understanding how changes in the cellular transcriptome and metabolome translate in the plasticity of the MHC II immunopeptidome.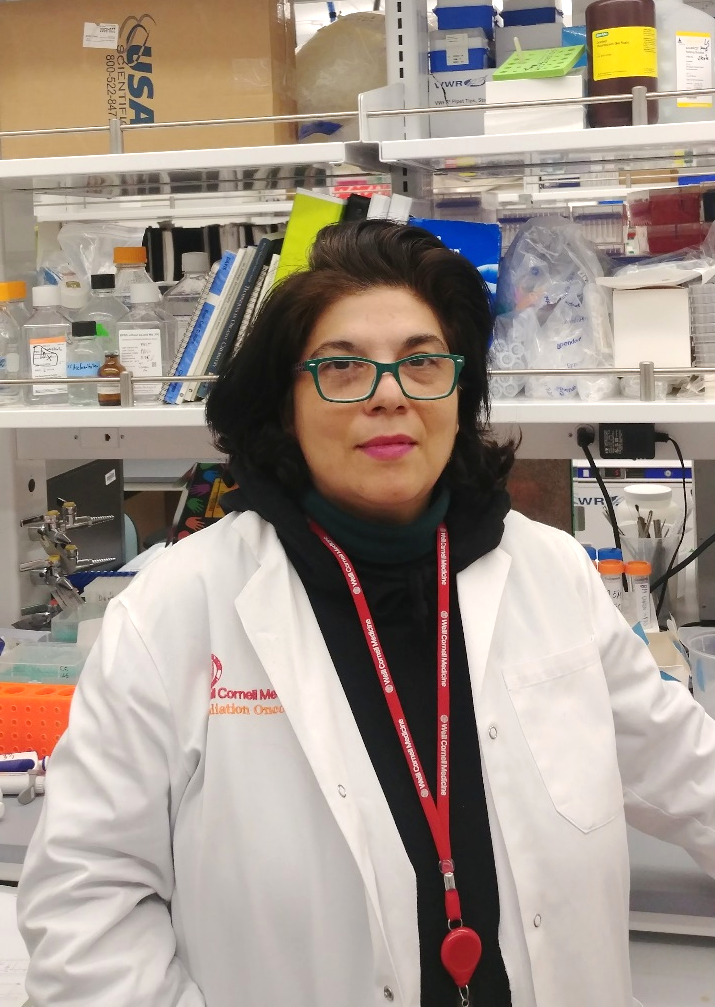 Cristina C Clement, PhD
Assistant Professor of Research
Dr. Cristina C Clement graduated from the School of Biological Sciences at the University of Missouri Kansas City (UMKC) in 1998 with an MS in Molecular and Cellular Biology.  She continued her post-graduate studies at the City University of New York (CUNY) under the supervision of Dr. Manfred Philipp and Dr. Maria Tomasz, from where she graduated with a PhD in Biochemistry in 2006.  Dr. Clement's first postdoctoral appointment (2005-2007) was in the Department of Molecular Pharmacology at the Sloan Kettering Institute, NY in the lab of Dr. Gabriela Chiosis, where she received highly specialized training in molecular pharmacology and drug discovery technologies.
Dr. Clement's second postdoctoral research appointment (2007-2013) was assigned to the Pathology Department of Albert Einstein College of Medicine (AECOM), in the lab of Dr. Laura Santambrogio.  Among her most important contributions to the research are worth of mentioning the development of a wide variety of nanoLC/MS/MS-based assays, including targeted peptidomics, lipidomics, and proteomics for analysis of many biological fluids, such as lymph, plasma and synovial fluid which lead to the discovery of biomarkers of pathophysiological conditions, including JIA (juvenile arthritis) and other autoimmune diseases.   Her research was expanded using a combination of qualitative, label-free quantitative (LFQ), label-based TMT and SILAC tools and redox proteomics assays coupled with high-throughput analysis of post-translational modifications, aimed at revealing the molecular mechanisms underlaying the effects of "oxidative stress" in aging and T2DM related diseases.
Dr. Clement received many awards for her scientific contribution, among which is notable to mention the oral presentations for the Young Investigator Award Competition, at the American Peptide Society 21st and 24th Symposium in Bloomington, Indiana (2009) and Orlando, Florida (2015), respectively.
In addition to all her research work in several prestigious NYC labs, between 2006-2019 Dr. Clement also worked as an Adjunct Assistant Professor for the Chemistry Department of Lehman College, City University of New York (CUNY) where she lectured and instructed thousands of CUNY undergraduates in classrooms and in labs in the subjects of General, Organic, Analytical Chemistry, and Biochemistry.
In her new position of Assistant Professor of Research in the Radiation/Oncology Department at WCM Dr. Clement will continue to develop and apply promising new mass spectrometry, chemical-biology and molecular pharmacological technologies aiming to reveal the molecular mechanisms that change the antigen processing and presentation of peptidomes and proteomes in dendritic cells under healthy and disease states.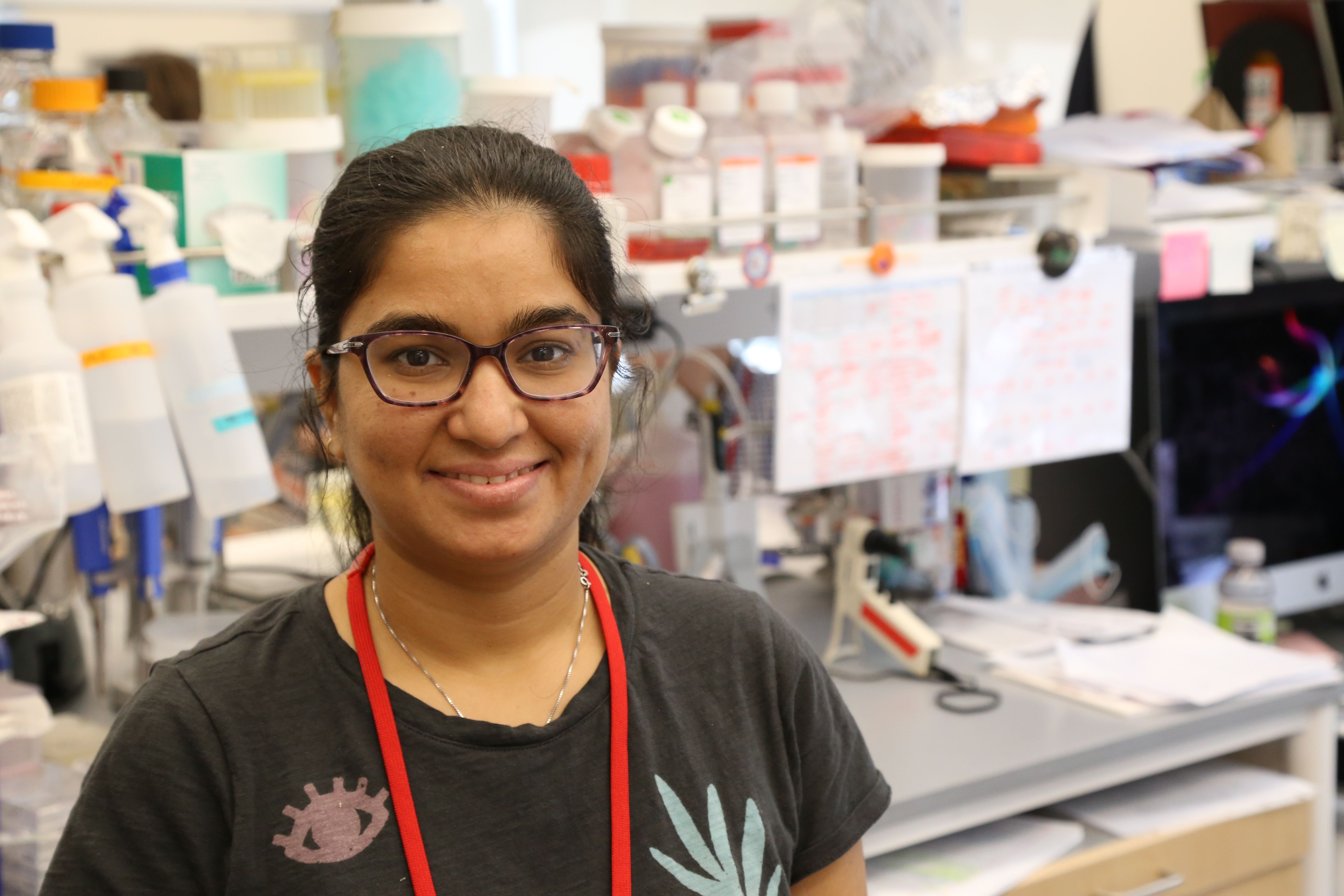 Jaspreet Osan, PhD
Post-Doctoral Associate
Jaspreet Kaur Osan graduated with a Masters in Biochemistry from Indian Institute of Science, Mumbai, India in 2013. She worked as a Research Trainee at ACTREC, Tata Memorial Center, Navi Mumbai, India from 2013 – 2014 where she was trained for various biochemical techniques used in Protein Biochemistry. Jaspreet worked as Database Curator at Positive Bioscience, Mumbai, India from 2014 – 2015, where she worked on developing cancer genomics database for personalized medicine for cancer patients. She moved to USA in 2015 to pursue her PhD. She graduated from University of Alaska, Fairbanks in Spring 2020 with a PhD in Biochemistry, where her research focus was biophysical characterization of class II MHC molecule. During her PhD she received INBRE fellowship (2016-2018) for her research. Jaspreet did one-year post-doctoral training (2020-2021) at the department of Biomedical Sciences at University of North Dakota where she worked on host-pathogen interaction during RSV and SARS-CoV2 infection in COPD derived bronchial airway epithelial model. She joined Santambrogio lab in 2021 to further continue her post-doctoral training and her work will be focused on immunopeptidomes of HLA-F in cancer cell lines and studying immunological response during pathological conditions.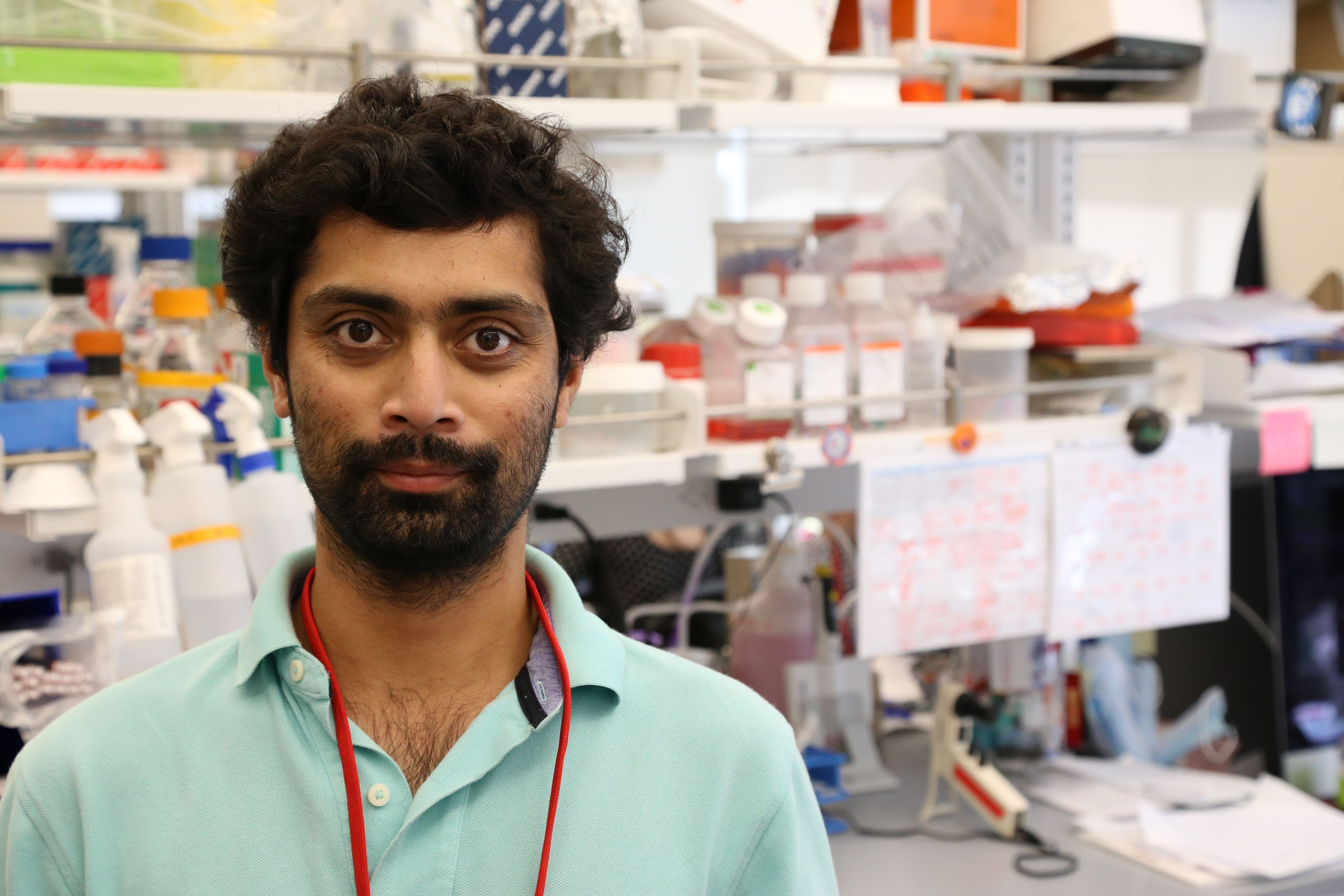 Madhur Shetty, MS.
Staff Associate
Madhur Shetty graduated from the School of Medicine and Health Sciences at the University of North Dakota (UND) in Dec 2015 with a MS in Biochemistry and Molecular Biology. He further continued to work as a Lab Technician at the department of Biomedical Sciences at UND where he worked on understanding the physiological role of serotonin (SERT), dopamine (DAT) and taurine (TauT) transporters in human health and diseases using pharmacology, and biochemistry methods. Madhur also focused on studying the interaction of clinical drugs (antidepressants) and drugs of abuse and/or other atypical drugs (cocaine, amphetamine, and ecstasy) with SERT and DAT at molecular level. He joined Santambrogio Lab in Aug 2021 as a Staff Associate and will focus on understanding the lymphatic fluid system and its role in physiological and pathological conditions.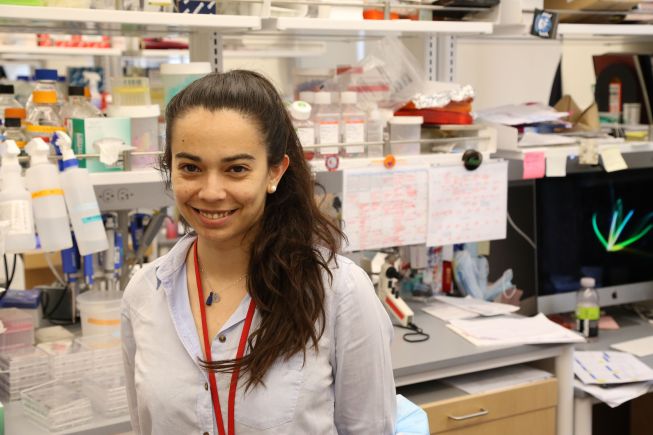 Ines Mota, Ph.D.
Post-Doctoral Associate
Ines obtained her PhD in Cancer Immunology at the University of Turin, Italy. Her PhD project received funding from the European Union's Horizon 2020 Maria Sklodowska-Curie Innovative Training Network (ITN) and its area of interest was the development of new immunotherapeutic approaches for ALK-driven Non-Small Cell Lung Cancer (NSCLC). During her free time, she enjoys writing small stories, traveling and spending time with friends and family.