The Demaria's lab has a central interest in addressing the molecular mechanisms whereby ionizing radiation modulates tumor immunogenicity, and exploiting this property of radiation to achieve a therapeutic synergy with immunotherapy in pre-clinical tumor models and in cancer patients. We have recently demonstrated that radiation-induced viral mimicry in cancer cells leads to activation of type I interferon via the cGAS/STING pathway. In vivo, this process contributes to the recruitment and activation of conventional dendritic cells type I (cDC1) to the irradiated tumor and promotes cross-priming and activation of tumor-specific T cells. Ongoing work is addressing other pathways that regulate the ability of radiation to generate an in situ tumor vaccine by modulating innate and adaptive immune cells function. In addition, we found that the transcriptional response elicited by radiation-induced DNA damage enhances the expression of immunogenic mutations, and are investigating the radiation-induced changes in the immunopeptidome presented by MHC class I and MHC class II molecules.
MEMBERS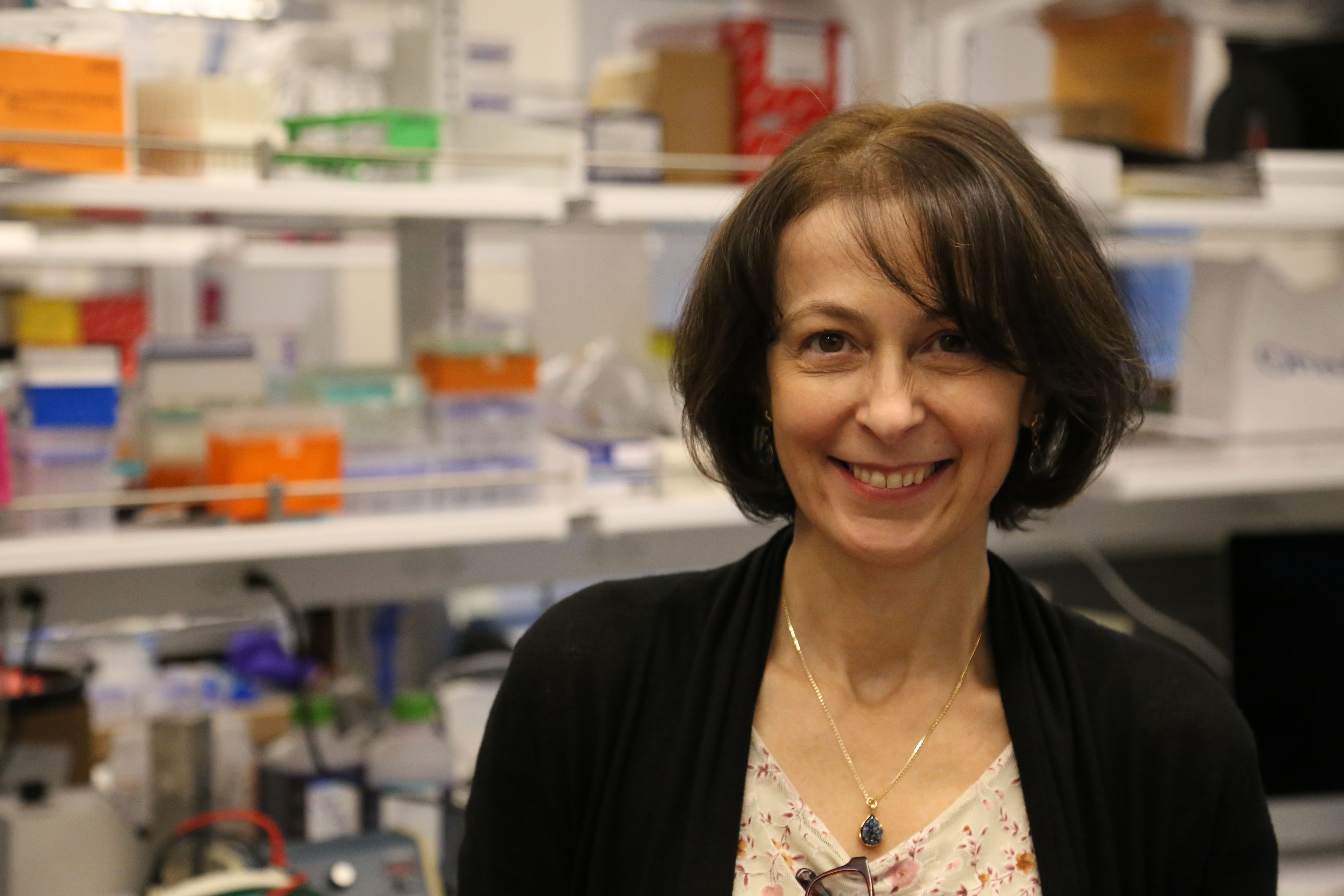 Sandra Demaria, MD
Principal Investigator
Sandra Demaria, M.D., a native of Turin, Italy, obtained her M.D. from the University of Turin, and then moved to New York for her post-doctoral training in immunology as a Damon Runyon-Walter Winchell Cancer Research Fund awardee, followed by a residency in anatomic pathology at NYU School of Medicine (NYU SoM). She remained on the faculty at NYU SoM until 2015 raising to the rank of Professor. She is currently Professor of Radiation Oncology and Pathology at Weill Cornell Medicine in New York City. Dr. Demaria is internationally known for her studies demonstrating the synergy of local radiation therapy with different immunotherapeutic agents in pre-clinical models of cancer. She was the first to show that radiotherapy can convert tumors unresponsive to immune checkpoint inhibitors into responsive ones, a finding being translated in several clinical trials at multiple institutions. As a breast cancer pathologist Dr. Demaria has also studied the immunological microenvironment of breast cancer in patients, and therapeutic strategies to modulate the immune infiltrate in preclinical breast cancer models. Her current work is funded by the US National Cancer Institute and by several private foundations. She has held leadership positions in national professional societies, including the Society for Immunotherapy of Cancer (SITC) where she served on the Board, the AACR Cancer Immunology Working Group Steering Committee, and the Radiation Research Society. She serves in the editorial board of several journals, including The Journal of Immunology, Cancer Immunology Research, Clinical Cancer Research, and Journal for ImmunoTherapy of Cancer.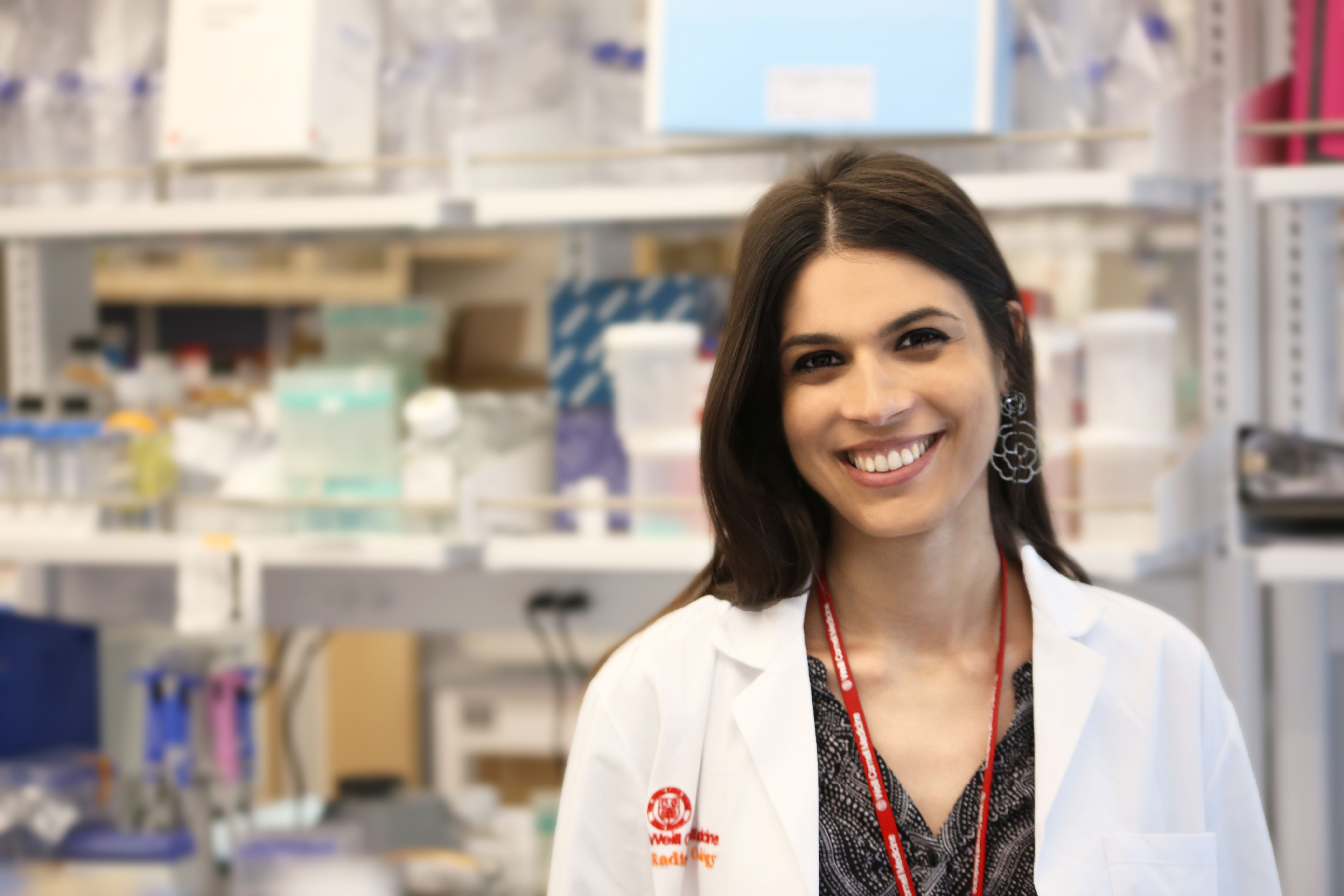 Sheila Spada, Ph.D.
Post-Doctoral Associate
Sheila obtained the B.Sc and M.Sc in Medical Biotechnology at Sapienza, University of Rome and immediately got the qualification as professional biologist at University of Viterbo (Italy). She continued her academic carrier obtaining the PhD in Immunology and Immunopathology at Sapienza and she currently is continuing her studies in Clinical Pathology and Biochemistry at the same University. As PostDoc, she joined Demaria Lab, where she is investigating the immunomodulatory role of exosomes released by cancer cells upon radiotherapy in combination with immunotherapy in anti-tumor immune response. She got the post-doctoral American-Italian Cancer Foundation fellowship for two years. She loves plants and South American literature.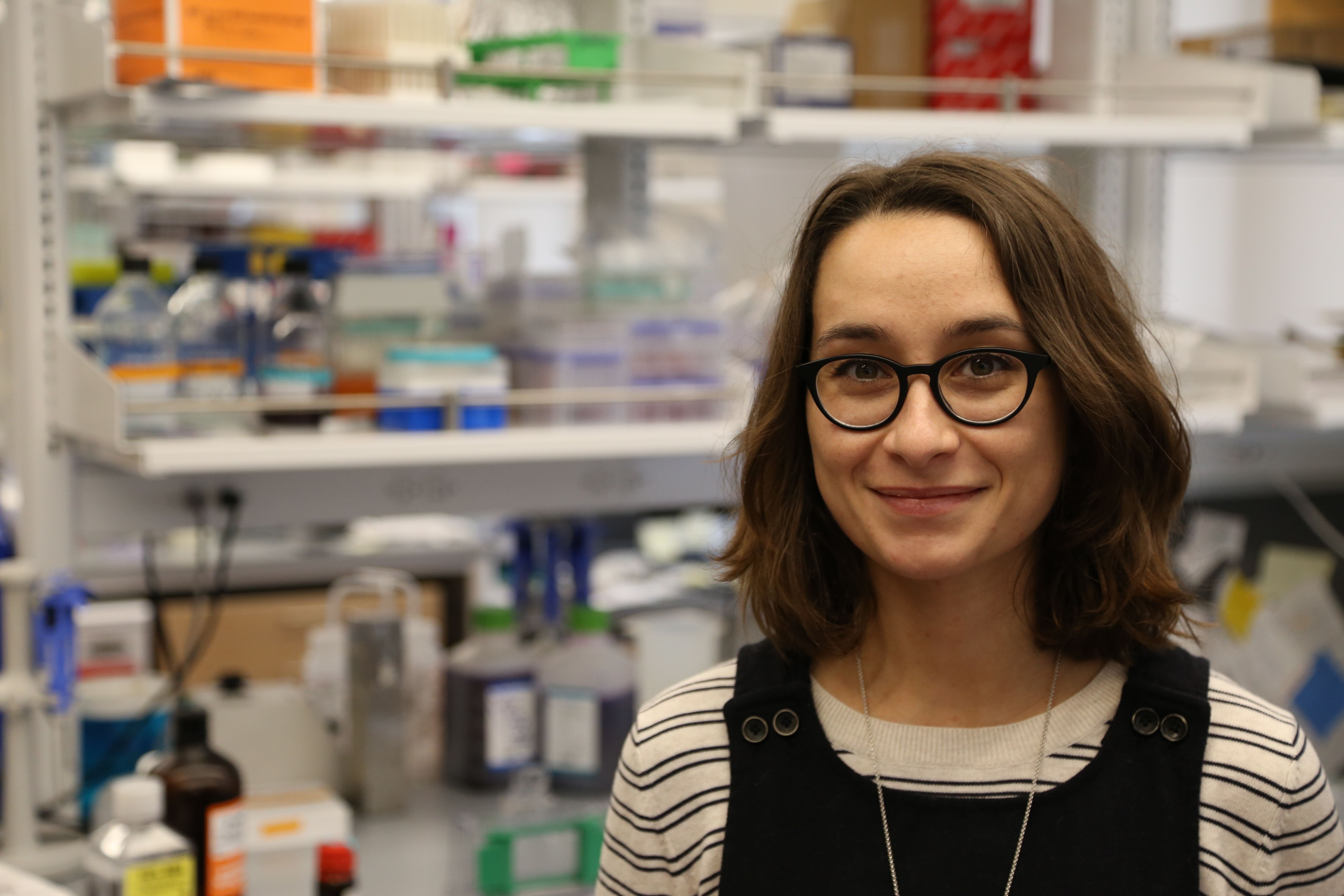 Maud Charpentier, Ph.D.
Post-Doctoral Associate
Maud obtained her PhD in Immunology - Immunotherapy from the University of Nantes, France. She joined Dr Demaria's Lab in November 2018 as a Postdoctoral associate. Her current research focusses on deciphering the molecular mechanisms of cancer cell intrinsic type I interferon responses induced by radiation therapy and improvement of in vivo tumor anti-tumor responses by combination of radiation therapy and immunotherapy treatments. Using 3D in vitro culture techniques, she is also investigating how hypoxia impacts the radiation therapy induced activation of IFN pathway and anti-tumor immune response. During her free time, her favourite activities include reading, visiting the countless art exhibitions/shows of New York and spending time with her friends and family.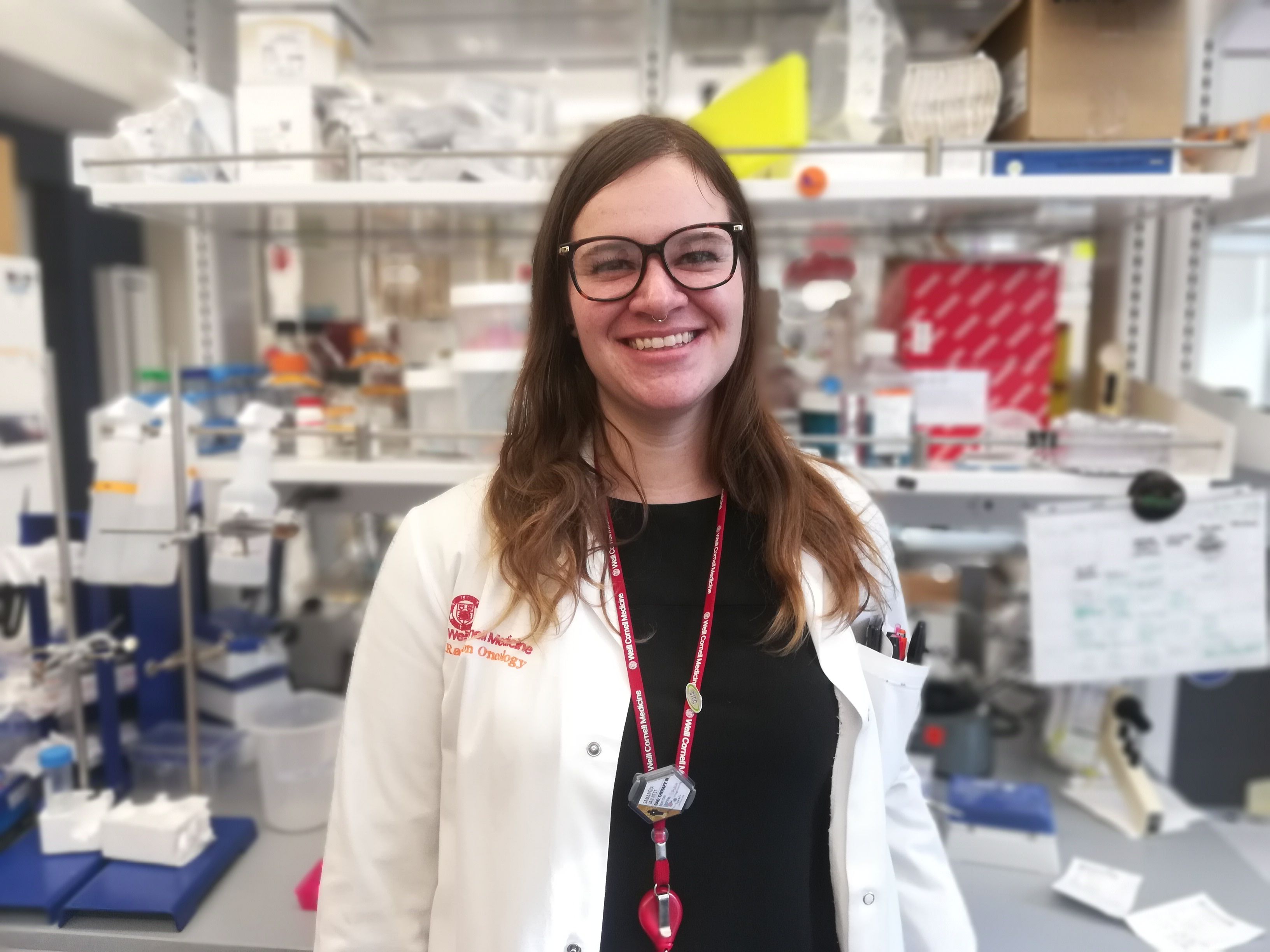 Samantha Van Nest, Ph.D.
Post-Doctoral Associate
Samantha obtained her PhD in Medical Physics at the University of Victoria on Vancouver Island, Canada. Her research interests include developing techniques for the personalization of radiation therapy including spectroscopic and sequencing approaches. As a Postdoctoral Associate with Dr. Demaria, her research investigates the use of  primary organoid models for optimizing radiation therapy  and immunotherapy combination treatments. She is also developing techniques to use exosome and extracellular vesicles to inform optimal radiation therapy doses for patient treatments. In her free time, you can find Samantha camping in the forests, kayaking, or caving throughout North America.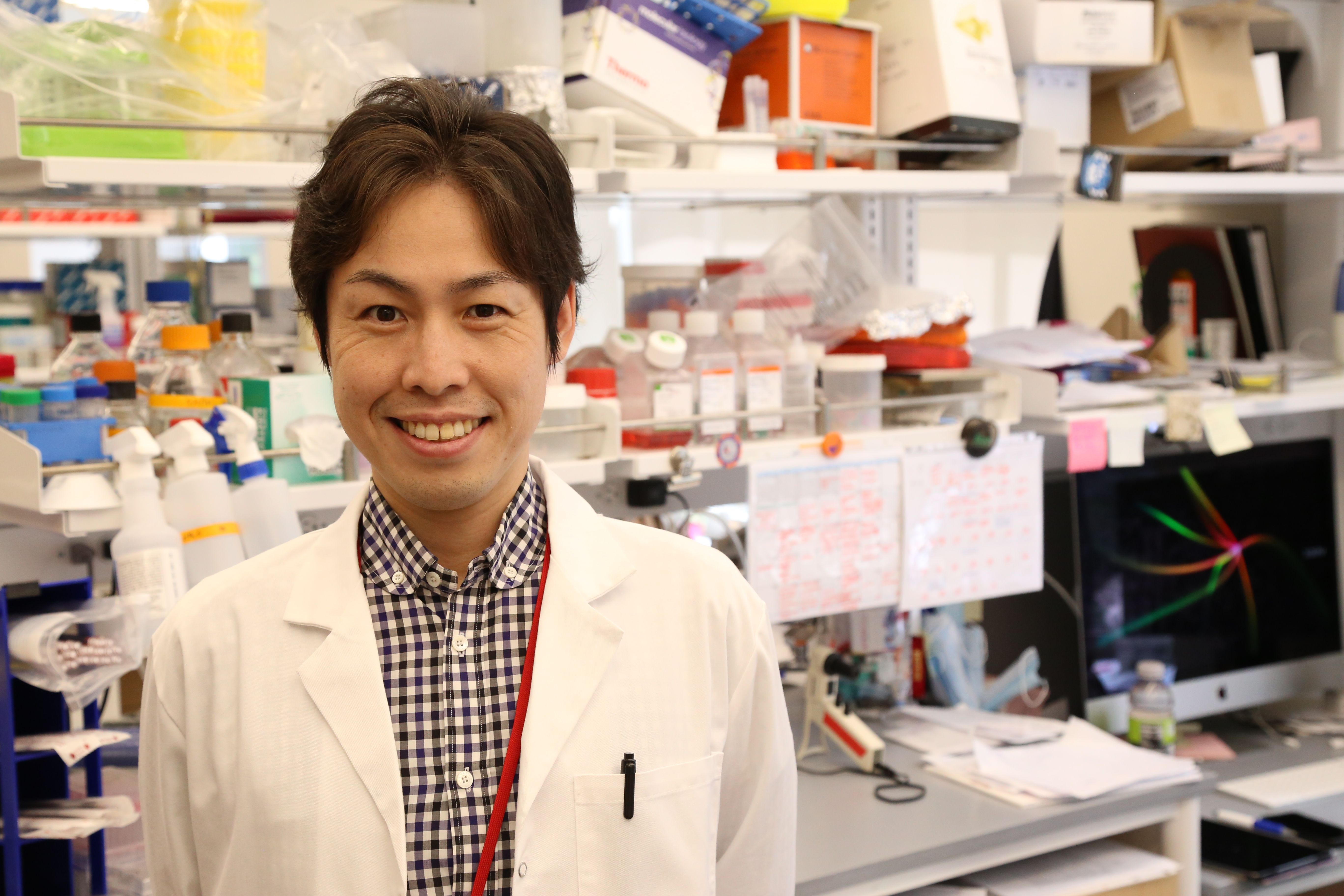 Hiro Sato, M.D., Ph.D.
Visiting Research Associate
Hiro is a Radiation Oncologist and obtained his PhD from the Gunma University, Japan. In 2021, he joined Dr. Demaria's laboratory at Weill Cornell Medicine as Visiting Fellow. He sees the possibility of combining radiotherapy and immunotherapy to cure even metastatic cancer. Thus, he is interested in finding the optimal way of radiotherapy when combined with immunotherapy. His current works is focused on the immune responses induced by radiotherapy in the irradiated cancer cells and surrounding tumor microenvironment (TME).  During his free time, he enjoys watching movies, listening music, and reading. He also loves traveling with his wife and two playful kids.
Recent Publications 
Wennerberg E, Mukherjee S, Spada S, Hung C, Agrusa CJ, Chen C, Valeta-Magara A, Rudqvist NP, Van Nest SJ, Kamel MK, Nasar A, Narula N, Mittal V, Markowitz GJ, Zhou XK, Adusumilli PS, Borczuk AC, White TE, Khan AG, Balderes PJ, Lorenz IC, Altorki N, Demaria S, McGraw TE, Stiles BM. Expression of the mono-ADP-ribosyltransferase ART1 by tumor cells mediates immune resistance in non-small cell lung cancer. Sci Transl Med. 2022 Mar 16;14(636):eabe8195. doi: 10.1126/scitranslmed.abe8195. Epub 2022 Mar 16. PubMed PMID: 35294260; PubMed Central PMCID: PMC9256502.

Lhuillier C, Rudqvist NP, Yamazaki T, Zhang T, Charpentier M, Galluzzi L, Dephoure N, Clement CC, Santambrogio L, Zhou XK, Formenti SC, Demaria S. Radiotherapy-exposed CD8+ and CD4+ neoantigens enhance tumor control. J Clin Invest. 2021 Mar 1;131(5). doi: 10.1172/JCI138740. PubMed PMID: 33476307; PubMed Central PMCID: PMC7919731.
Pilones KA, Charpentier M, Garcia-Martinez E, Daviaud C, Kraynak J, Aryankalayil J, Formenti SC, Demaria S. Radiotherapy Cooperates with IL15 to Induce Antitumor Immune Responses. 

Cancer Immunol Res. 2020 Aug;8(8):1054-1063. doi: 10.1158/2326-6066.CIR-19-0338. Epub 2020 Jun 12.PMID: 32532811
Wennerberg E, Spada S, Rudqvist NP, Lhuillier C, Gruber S, Chen Q, Zhang F, Zhou XK, Gross SS, Formenti SC, Demaria S. CD73 Blockade Promotes Dendritic Cell Infiltration of Irradiated Tumors and Tumor Rejection. Cancer Immunol Res. 2020 Apr;8(4):465-478. doi: 10.1158/2326-6066.CIR-19-0449. Epub 2020 Feb 11. PubMed PMID: 32047024; PubMed Central PMCID: PMC7125001.

Wennerberg E, Lhuillier C, Rybstein MD, Dannenberg K, Rudqvist NP, Koelwyn GJ, Jones LW, Demaria S. Exercise reduces immune suppression and breast cancer progression in a preclinical model. Oncotarget. 2020 Jan 28;11(4):452-461. doi: 10.18632/oncotarget.27464. eCollection 2020 Jan 28. PubMed PMID: 32064049; PubMed Central PMCID: PMC6996907.

Formenti SC, Hawtin RE, Dixit N, Evensen E, Lee P, Goldberg JD, Li X, Vanpouille-Box C, Schaue D, McBride WH, Demaria S.  Baseline T cell dysfunction by single cell network profiling in metastatic breast cancer patients. J Immunother Cancer. 2019 Jul 11;7(1):177.

Lhuillier C, Rudqvist NP, Elemento O, Formenti SC, Demaria S.  Radiation therapy and anti-tumor immunity: exposing immunogenic mutations to the immune system. Genome Med. 2019 Jun 20;11(1):40.

Formenti SC, Rudqvist NP, Golden E, Cooper B, Wennerberg E, Lhuillier C, Vanpouille-Box C, Friedman K, Ferrari de Andrade L, Wucherpfennig KW, Heguy A, Imai N, Gnjatic S, Emerson RO, Zhou XK, Zhang T, Chachoua A, Demaria S. Radiotherapy induces responses of lung cancer to CTLA-4 blockade. Nat Med. 2018 Dec;24(12):1845-1851. doi: 10.1038/s41591-018-0232-2. Epub 2018 Nov 5.PMID: 30397353 
For a complete list of peer-reviewed publications from Sandra Demaria, please visit here
FORMER LAB MEMBERS
Post-Doctoral Associates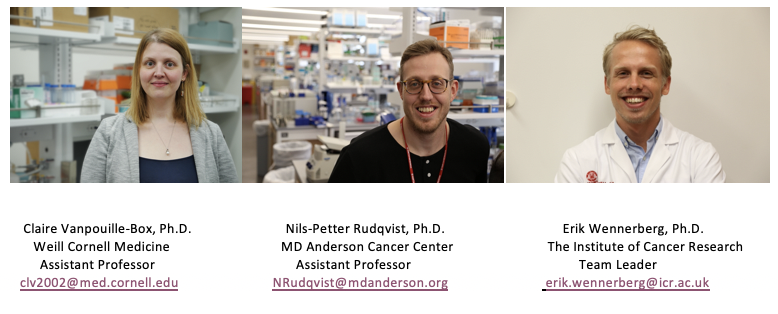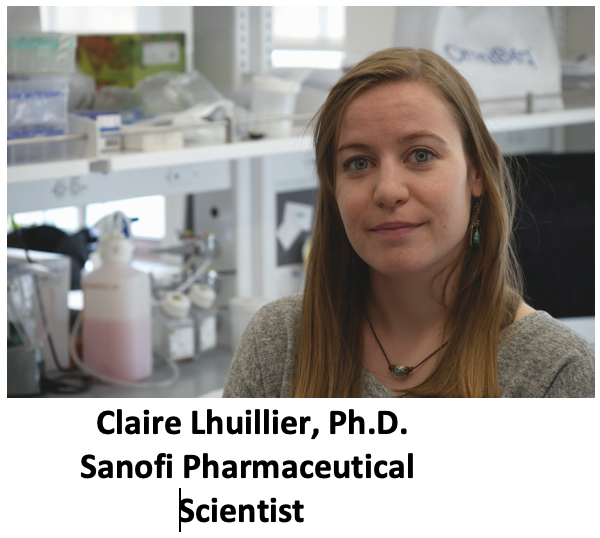 Research Visiting Fellows:

Graduate Student: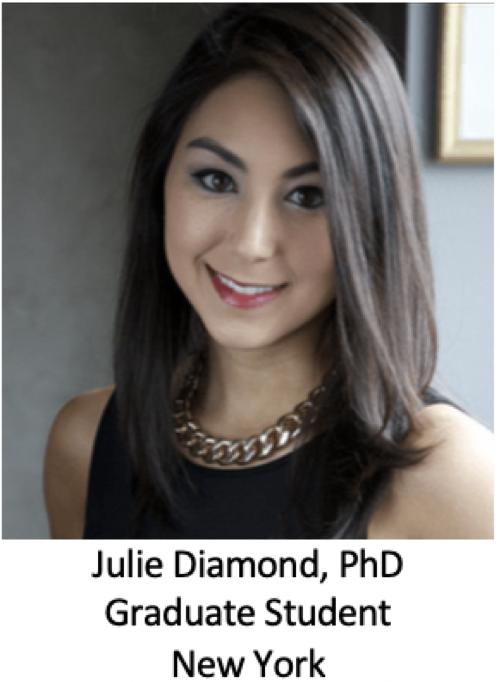 Summer Students: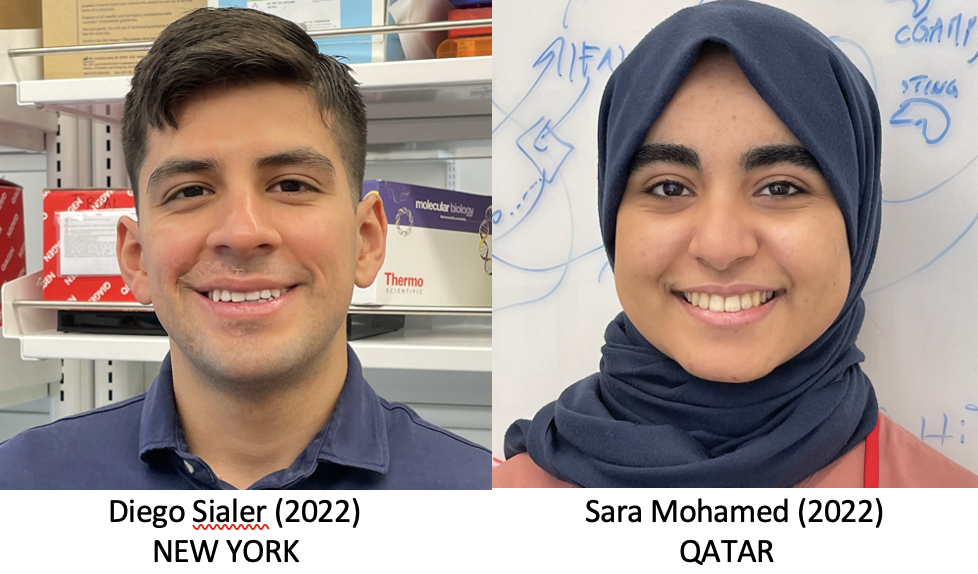 Medical Students: