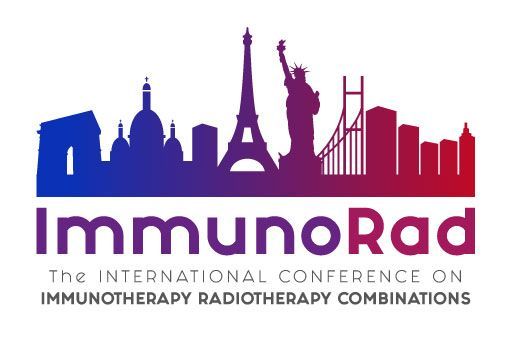 ABOUT THE MEETING
Starting in September 2016, Weill Cornell Medicine and Gustave Roussy Cancer Campus have partnered to establish a joint yearly conference that gathers international experts to present cutting-edge findings spanning from basic to translational and clinical research on the subject of "Radiotherapy Immunotherapy Combinations". The first meeting was held at Gustave Roussy Cancer Campus, and since then locations were alternated between Paris and New York City to best promote the field by facilitating international interactions and collaborations. The 2 1/2 day conference will include a Continuing Medical Education activity, abstract and poster session, and over 35 speakers. Speakers from major European and North American institutions and from leading groups involved in the field will present their data in order to discuss clinical transfer opportunities. This meeting will be a unique opportunity to cover major fields including immunological biomarkers for patient selection, clinical trial design, and proposals for innovative trial designs. Numerous prospects for brainstorming, learning, and networking will also be available. The number of attendees has been growing steadily since the first edition of the meeting, witnessing a growing interest from a heterogeneous community of basic investigators, translational scientists, and clinicians.
ABOUT THE ORGANIZERS
Weill Cornell Medical College is among the top-ranked clinical and medical research centers in the country. It is divided into 24 basic science and patient care departments that focus on the sciences underlying clinical medicine and/or encompass the study, treatment, and prevention of human diseases. The Sandra and Edward Meyer Cancer Center is a collaborative, multidisciplinary research enterprise that engages more than 250 basic scientists, pathologists, bioinformaticians, surgeons, oncologists, radiologists and other clinicians from Weill Cornell Medicine to take fundamental discoveries from bench to bedside, and back again. The joint mission of these two institutions is to ensure that patients have access to emerging new therapies in a supportive and caring environment while training future researchers and recruiting leaders in cancer research and clinical care. Gustave Roussy Cancer Campus is the premier Cancer Centre in Europe, focusing on patient care, research, and teaching. Its mission is to place innovation at the heart of a human, scientific and technological revolution in the fight against cancer. Gustave Roussy Cancer Campus is a source of innovations in treatment and advances in diagnostic techniques. It employs an integrated approach to research, patient care and teaching in order to benefit the patient, and it brings together all the skills which are essential for top-quality research in oncology. This encompasses basic research, clinical research, and translational research to link the two.